At this year's 29th edition of the AMPER trade fair in Brno, we succeeded in winning an award in the Golden Amper 2023 competition for our pro-cognitive LED lighting that promotes cognitive performance, health and vitality. The fair is held annually at the Brno Exhibition Centre and this was our very first time that we took part.
The Golden Amper competition awards innovative exhibits in many industry categories, such as power engineering, information technology, services and others. We competed in the lighting and technology category with our cognitive LED lighting and were awarded an honourable mention for our product. The judges assessed mainly the technological level, originality and ecological parameters. "The GOLDEN AMPER award and honourable mentions are awarded to exhibits whose parameters are comparable to the world level and reflect current trends in their field," explains Jindřich Kurdiovský, the organiser and manager of the fair. A total of 18 exhibits competed in this year's competition and the jury awarded four Golden Ampere prizes and four honourable mentions. Professor Zdeněk Peroutka, Dean of the Faculty of Electrical Engineering at the University of Technology in Pilsen, was the head of the of panel of judges.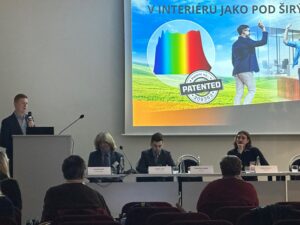 The Smart City in Real Life VIII conference accompanied the programme, where our project manager and technical expert Ondřej Kubíček presented the topic of non-visual effects of light and their potential for lighting in buildings. We bring this awareness to our audiences at various events in order to contribute as much as possible to a productive, healthy and full-quality life of the modern person who spends most of their time indoors under insufficient artificial lighting  . "The response to the presentation was very positive and we are grateful for the opportunity to present our topics in front of an inquisitive audience that is enthusiastic about modern technologies," Ondřej Kubíček commented on the presentation. Among the other participants were the lectures Smart Prague, Elektromobilita ČEZ and Elektromobilita in the concept of Daimler Truck.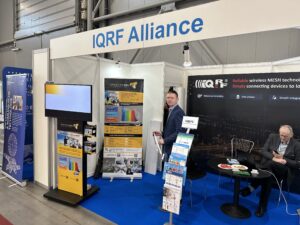 The conference has been part of the programme for the eighth year and was held under the auspices of the Deputy Prime Minister for Digitization, the Minister for Regional Development and the Mayor of the Statutory City of Brno, and up to 90 people participated.